Introduction
For over seven decades, the World Health Organization (WHO) has been at the forefront of international public health. As the United Nations' specialized health agency, WHO plays a critical role in addressing global health challenges, setting policy and standards, articulating evidence-based research, providing technical support to countries, and more. With its unique international position, WHO has had an outsized impact on disease World Health Organization prevention, health equity, emergencies and outbreaks, and access to care across the globe.
In this article, we'll explore WHO's history, mission, structure, work, and ongoing challenges as the organization strives to promote health worldwide.
Read More: New Mental Health Hospital
A Brief History of WHO
WHO's origins trace back to the first International Sanitary Conference in 1851, but the organization was officially founded in 1948. Headquartered in World Health Organization Geneva, its early priorities included fighting malaria, tuberculosis, venereal infections, maternal and child health, sanitation, and malnutrition.
Key historical milestones include:
Smallpox eradication – WHO led a global vaccination campaign that eradicated smallpox in 1979.
Alma-Ata Declaration (1978) – Affirmed primary healthcare as key for "Health for All."
FCTC Tobacco Treaty (2005) – Landmark anti-tobacco framework World Health Organization convention.
Pandemic response – WHO led response to outbreaks of swine flu, SARS, Ebola, and COVID-19.
Today WHO has over 7000 staff serving 194 member states worldwide. The current Director-General is Dr. Tedros Adhanom Ghebreyesus, elected in 2017.
WHO's Structure and Mission
WHO membership includes all 194 UN member states. It is governed by the World Health Assembly (WHA), which convenes member states annually. World Health Organization The WHA appoints the Director-General and sets policy.
WHO's mission is "the attainment by all peoples of the highest possible level of health." It aims to be an authoritative voice for global health by:
Providing leadership and expertise on health matters
Articulating evidence-based health research and guidance
Setting global standards and policies
Monitoring disease outbreaks and trends
Coordinating responses to health emergencies
Supporting health systems strengthening
To deliver on this mission, WHO operates through three main pillars:
Technical expertise – Providing the world's best health advice and evidence through its technical departments, expert committees, and research collaborations.
Norms and standards – Developing and enforcing international World Health Organization conventions, regulations, standards, and recommendations on health.
Country support – Collaborating with governments to assess needs, develop policy, provide medical supplies, strengthen health systems, and more.
Key Initiatives and Impacts
True to its commitment to technical expertise, norms/standards, and country support, WHO undertakes a vast array of initiatives. Highlights include:
Eradicating disease – Smallpox elimination and ongoing polio, World Health Organization malaria and other eradication campaigns.
Improving access – Facilitating access to medicines and healthcare support for underserved communities.
Outbreak control – Coordinating critical response to infectious disease outbreaks including Ebola, Zika and COVID-19.
Tobacco control – The FCTC treaty has been ratified by over 180 countries to combat tobacco use.
Nutrition initiatives – Programmes on infant feeding, growth standards, and the double burden of malnutrition.
Vaccination – Expanding immunization via the Expanded Programme on Immunization and the COVAX global vaccine access initiative.
Mental health – Leadership on global mental health policy, the Mental Health Gap Action Programme, and WHO's first mental health report.
NCDs – Tackling the rise in noncommunicable diseases like cancer, diabetes, and heart disease.
While progress has been made across these areas, challenges persist. WHO's complex organizational structure and relationship with industry have been critiqued, and some view the organization as less efficient compared to private global health initiatives. However, WHO remains the only entity that can legitimately create global health standards and direct international response efforts by virtue of its multilateral status.
Looking Ahead: Priorities and Challenges
Current top priorities for WHO include universal health coverage, health emergencies, antimicrobial resistance, climate change, polio eradication, and health-related Sustainable Development Goals.
Key challenges include:
Insufficient funding – WHO has an approved budget of US$6 billion but less than 20% comes from member fees, with the rest from voluntary contributions. This creates budget inflexibility and uncertainty.
Country cooperation – WHO has no enforcement authority so implementing policies relies on country adoption and compliance. This can be challenging.
Evolving global context – New health threats, changing geopolitics, and rising nationalism create hurdles for global cooperation.
Industry influence – There are concerns about undue influence from corporations and donors with competing interests.
Despite the difficulties, WHO's unique position and expertise means it will continue serving a vital role in promoting health worldwide for decades to come.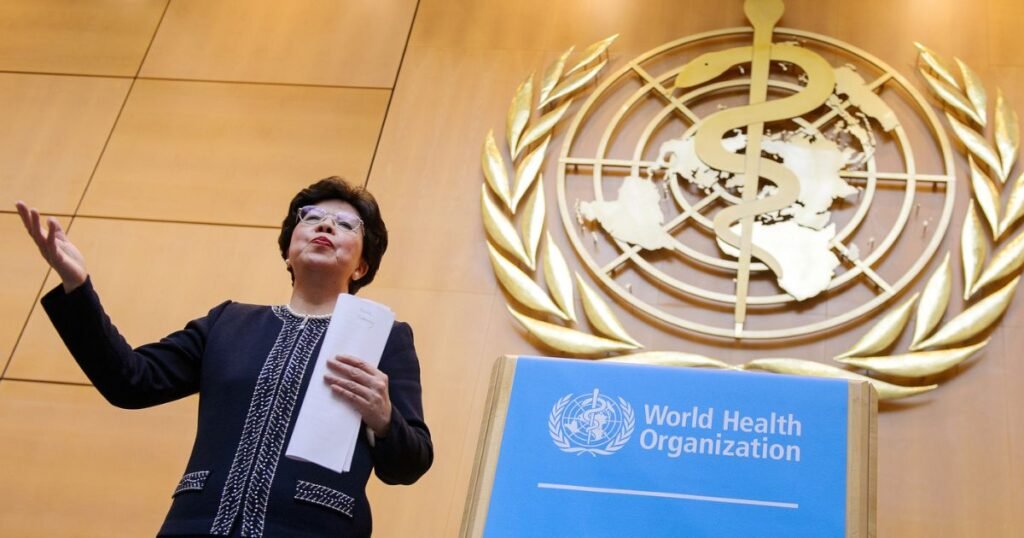 Conclusion
For over 70 years WHO has spearheaded global health efforts, from eradicating smallpox to coordinating pandemic response. Its groundbreaking Framework Convention on Tobacco Control shows the potential for WHO to drive global change. While World Health Organization underfunding, shifting politics, industry ties, and enforcement challenges persist, WHO's importance as the authority ensuring the highest attainable level of health for all remains undimmed. With strong member state support, adequate funding, and a clear sense of purpose, WHO can build on its legacy and confront today's most pressing health crises.
Read More: World Health Organization
Frequently Asked Questions
Q: When was the World Health Organization founded?
A: WHO was founded in 1948 after ratification of its constitution by 61 member countries. It is now affiliated with 194 Member States across the globe.
Q: Where is WHO headquartered?
A: WHO is headquartered in Geneva, Switzerland. It also has regional and country offices around the world.
Q: How is WHO funded?
A: WHO received only around 20% of funding from member state fees in recent years. The rest comes from voluntary contributions from member states and other partners.
Q: What are some major WHO initiatives?
A: Major initiatives have included smallpox eradication, tobacco control, polio elimination, increased access to medicines, outbreak control, and promotion of primary health care.
Q: What are current top priorities for WHO?
A: Current top priorities include universal health coverage, health emergencies, antimicrobial resistance, climate change and health, polio eradication, and the Sustainable Development Goals.